Sergei Isupov (b. 1963) is an Estonian-American sculptor internationally known for his highly detailed, narrative works. Isupov explores painterly figure-ground relationships, creating surreal sculptures with a complex artistic vocabulary that combines two- and three-dimensional narratives and animal/human hybrids. He works in ceramic using traditional hand building and sculpting techniques to combine surface and form with narrative painting using stains and clear glaze.
Isupov teaches workshops and lectures internationally at conferences, universities, museums and art centers, and has a long international resume with work included in numerous collections and exhibitions. Isupov graduated from the Art Institute of Tallinn, Estonia with a BA/MFA in Ceramics in 1990. He immigrated to the United States in 1994. Sergei, along with his wife and daughter divide their year between Estonia and the USA.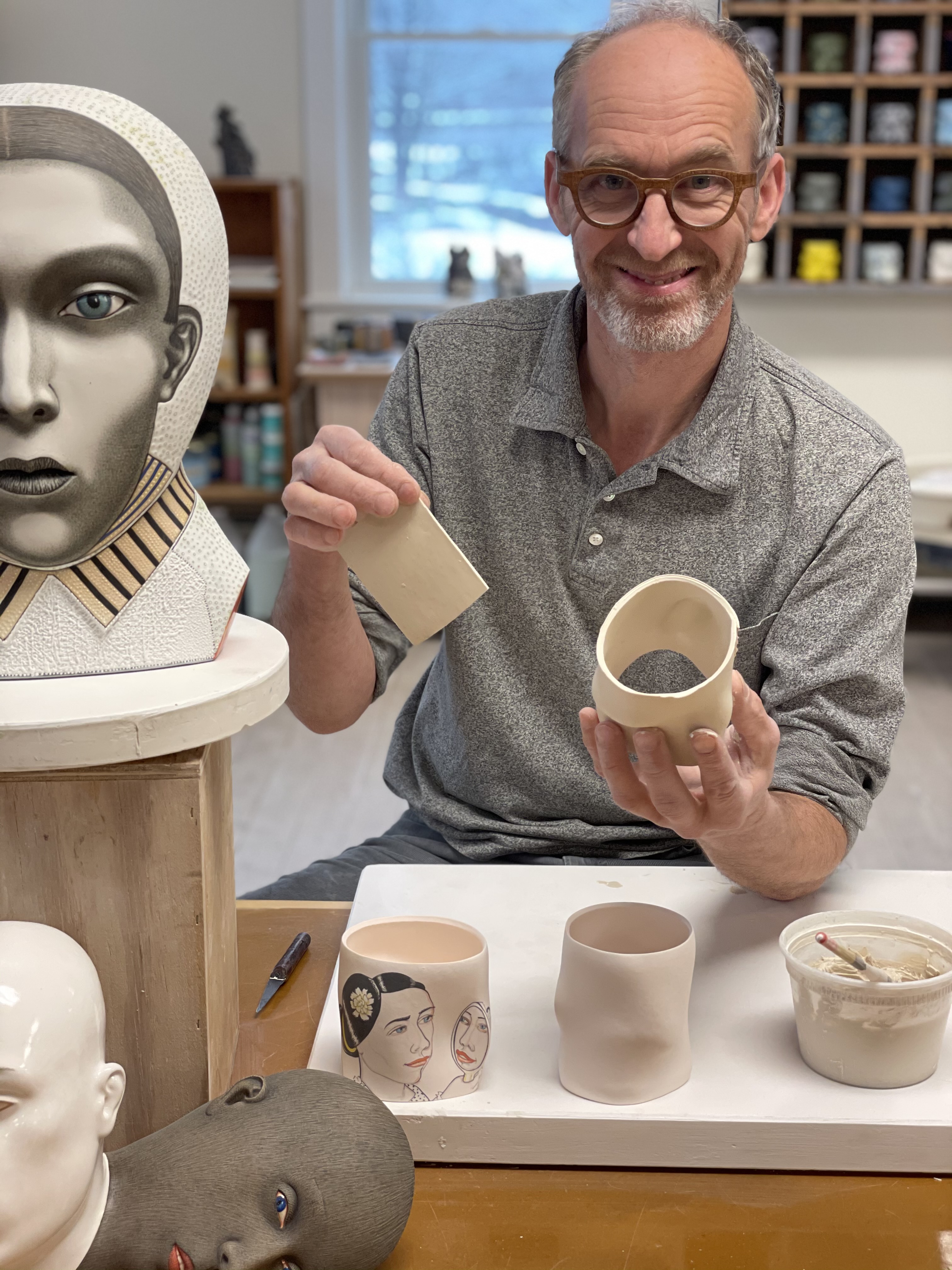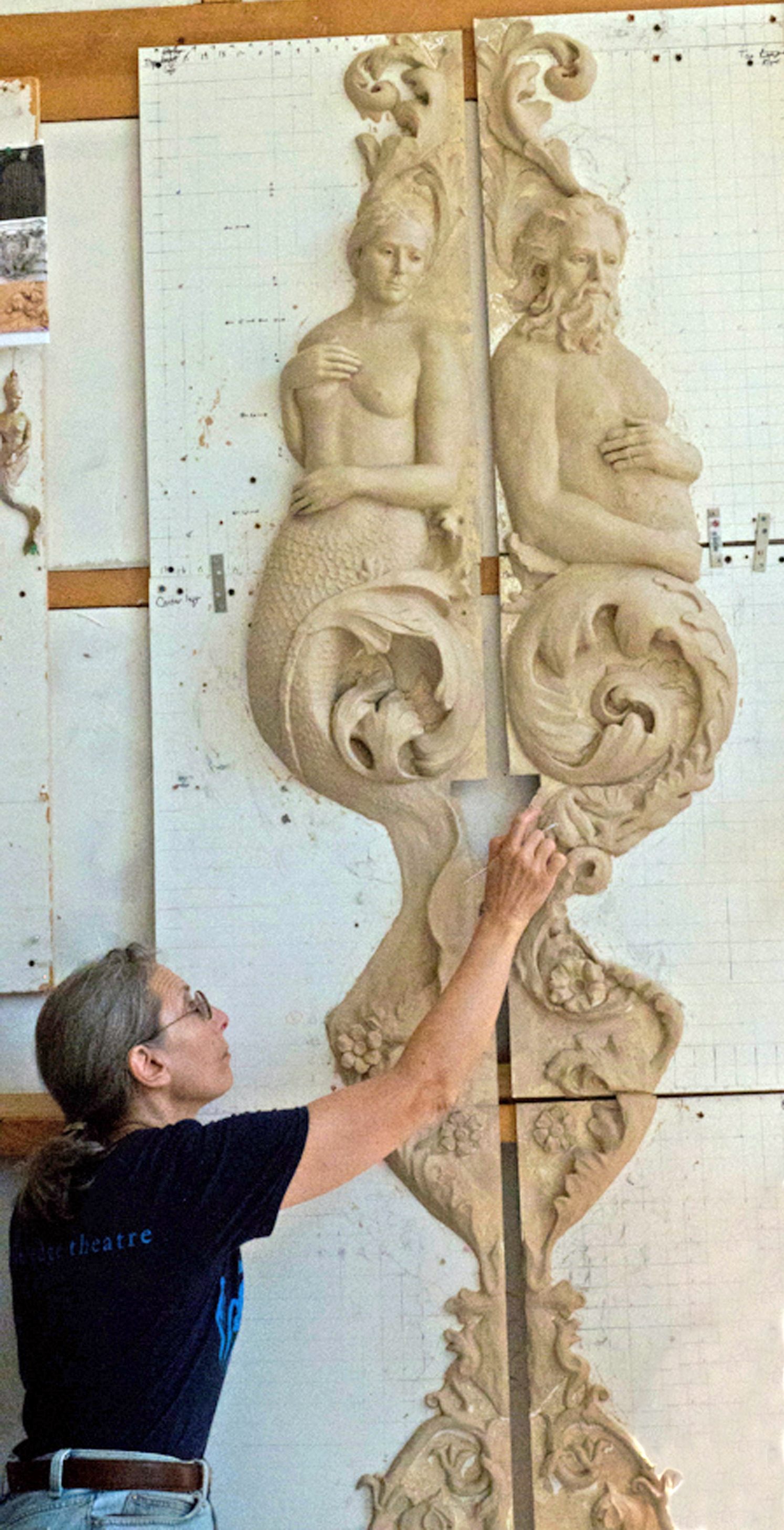 Beckie Kravetz began her sculpture career as a theatrical mask maker. She studied at the Yale School of Drama; and continued her training with master mask-makers in Italy, Spain and Guatemala. Beckie became the resident mask-maker for the Los Angeles Opera, where for 23 years she was also assistant wig master and a principal makeup artist. As her theatrical masks evolved into non-wearable art masks and figurative sculpture, Beckie received invitations to show her work at galleries and museums across the country. In addition to solo and group exhibitions, Beckie's work is on permanent display at El Museo de Títeres in Cádiz, Spain, where she was a Fulbright Fellow in 2001.   Beckie lives in western Massachusetts with her husband, journalist and author Alan Weisman.
www.BKSculptureStudio.com and www.TheMaskStudio.com.
Mark Shapiro has taught over a hundred workshops across the country and abroad and is a frequent lecturer, curator, panelist, and writer. His work is included in many public collections. Mark is mentor to a number of apprentices who have trained at his Stonepool Pottery. He is the editor of A Chosen Path: The Ceramic Art of Karen Karnes (UNC Press 2010) and his interviews of Karnes, Michael Simon, Paulus Berensohn, and Sergei Isupov are in the Smithsonian Archives of American Art. He sits on the advisory board of Ceramics Monthly, and is a contributing editor to Studio Potter magazine and a founding member of POW! (Pots on Wheels!). Mark began researching 19th-century Black freeman potter Thomas W. Commeraw as a Smithsonian Artist Resident Fellow in 2019. He is continuing this research with a 2021 Research Fund Project Grant from the Center for Craft. 
https://www.stonepoolpottery.com