The Narrative Cup
Join internationally acclaimed sculptor Sergei Isupov for a livestream demonstration titled THE NARRATIVE CUP. The program will include a 1.5 hour demonstration, followed by a half-hour Question and Answer session.  The demonstration will cover techniques of slab construction and manipulation, underglaze painting, and glaze application. Sergei will discuss using the full surface of the cup to illustrate a personal narrative.  
The demonstration will take place on Zoom. Participation will be limited to 50 attendees.  A link will be sent out to participants after they have registered and purchased a ticket. Two identical sessions will be offered of the Narrative Cup to allow participants to watch and participate live from various time zones. Session one will be on Friday January 22nd, 2021 at 6PM EST (New York). Session two will be on Saturday January 23, 2021 at 12 p.m. EST (New York).   To find the corresponding time in your city, please check this world clock website.
The sessions will be recorded, and an edited version of the recordings will be available for purchase.
Once you register, you will receive a confirmation page that allows you to select the session you wish to attend.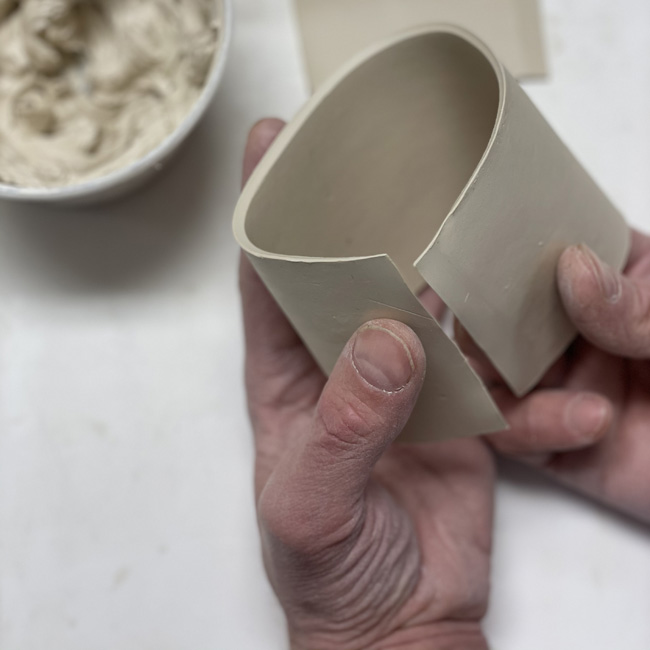 Starting with a slab of clay, Sergei will
demonstrate how to build a cup form.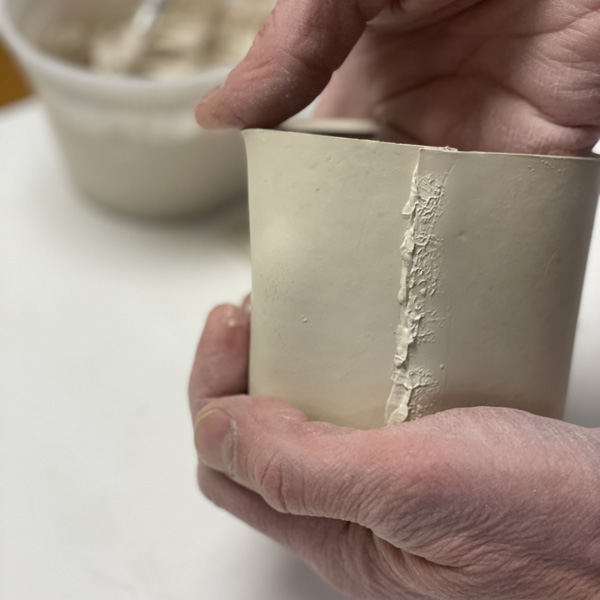 The form is pushed and stretched
to create a dynamic surface.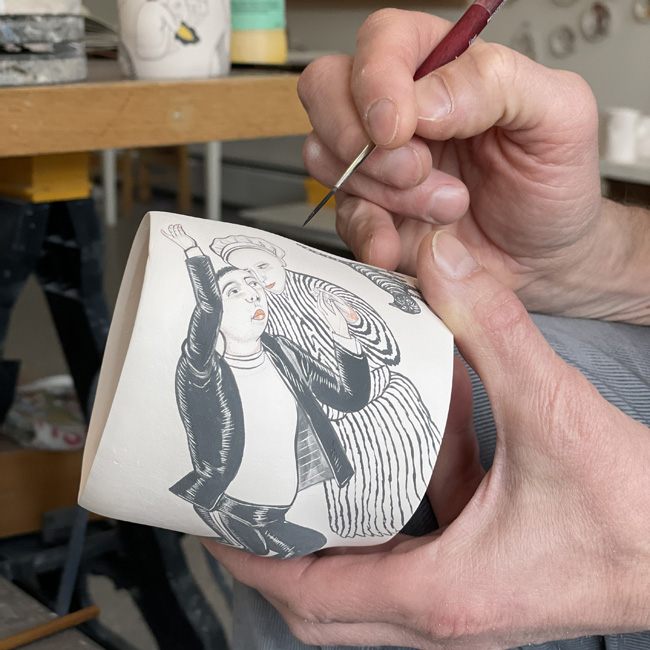 Stains, glazes and underglazes are
applied to create a personal narrative.